Renue size guide
Renue bras are designed without underwire. womanhood recommends the following sizes for Renue bralettes:
Extra Small: 30B, 30C, 32A, 32B, 34A
Small: 28E, 30D, 30DD, 32C, 32D, 34B, 34C
Medium: 30E, 32DD, 32E, 32F, 34D, 34DD
Large: 32E, 34E, 36C, 36D
Extra Large: 34F, 36DD, 38D,
Extra Extra Large: 38C, 38DD, 38E
Extra Extra Extra Large: 36E, 36F, 38F, 38FF
Good to know
Material

Made from recycled Polyester and Viscose Ecovero.

Material

50% Recycled Polyester, 50% Viscose Ecovero.

Best for

The soft cup fits between A - FF cup sizes.

Designed in

Renue is designed in London.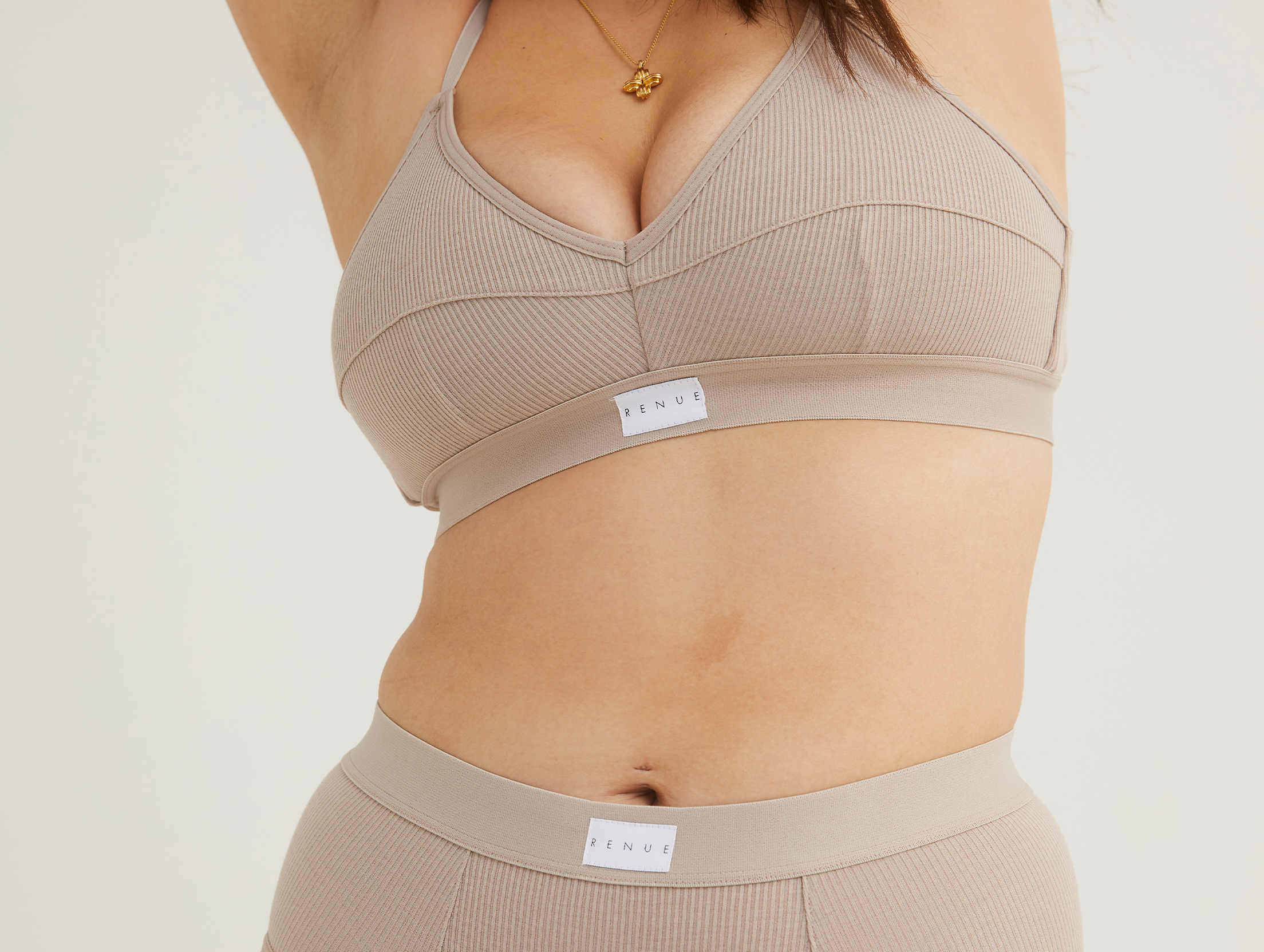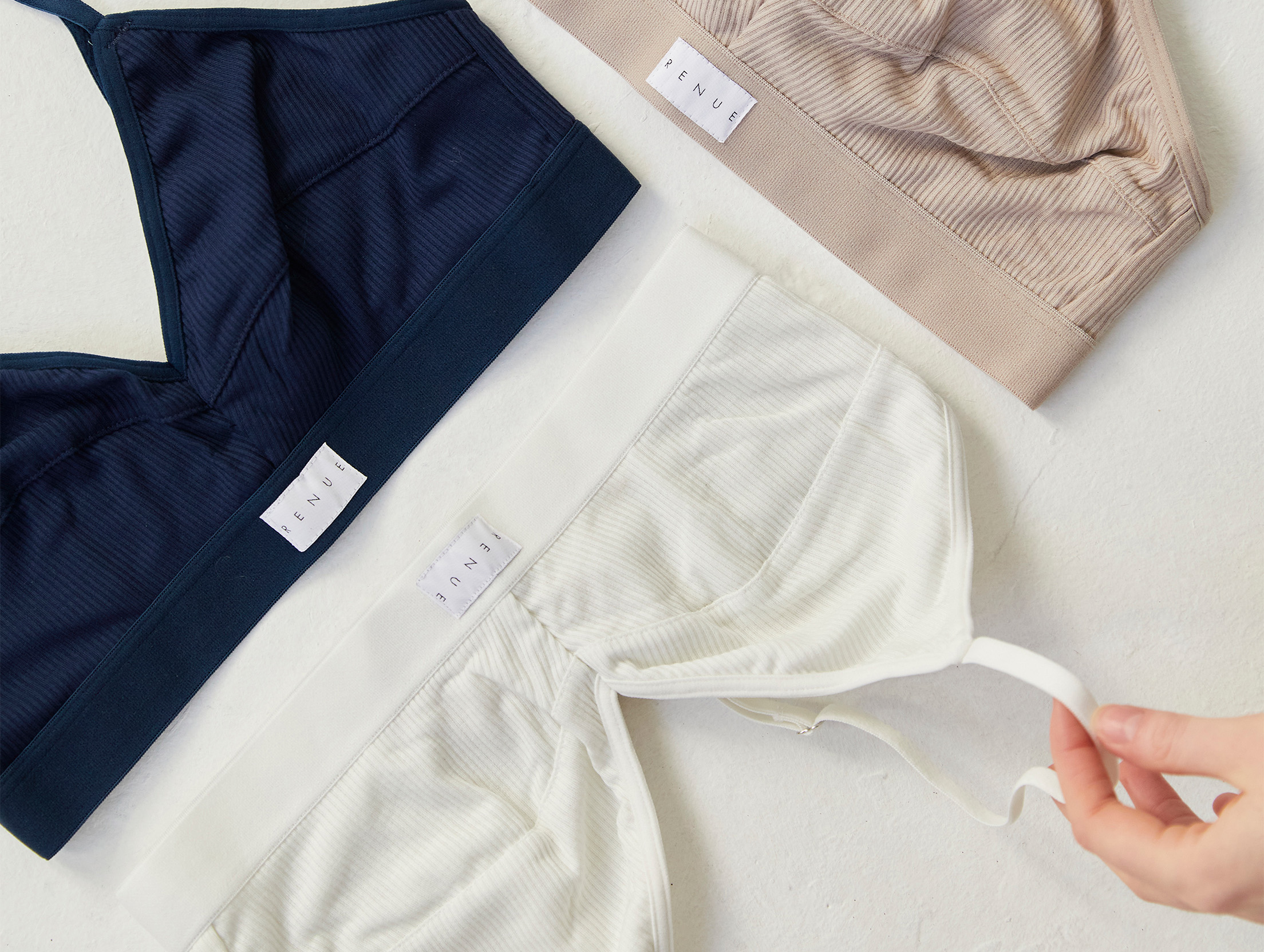 Why we love Renue
The number one request we get is for 'comfortable everyday underwear'. We get it, sometimes you want to feel supported but with minimum impact, strain or pressure from an underwire bra. Well, we searched high and low for bralettes that provide just that – introducing Renue. Designed with double ribbed cotton to provide lift and simultaneous stretch, it's about as comfy as it gets.
Shop the Renue collection here.