The Nude Label size guide
Elsie wears a medium and is a 34C
We estimate the following sizes correspond for The Nude Label bras:
• Extra small fits a 30 - 32A, 30 - 32B, or a 30c
• Small fits a 32 - 34 A, 32 - 32B or a 32C
• Medium fits a 32D, 34 - 36A, 34 - 36B, or a 34C
• Large fits a 34D, 38 - 38B, 36 - 38C
• Extra Large fits a 38C, 38D, 40B or a 40C
Good to know
Sustainable

The bandeau bra is made with GOTS certified organic cotton.

Design details

The double layered bandeau has a fully adjustable back with a closure placed on the side for easy access.

Materials

95% organic GOTS cotton and 5% elastane.

Limited Edition

Once it's gone, it's gone. Run don't walk.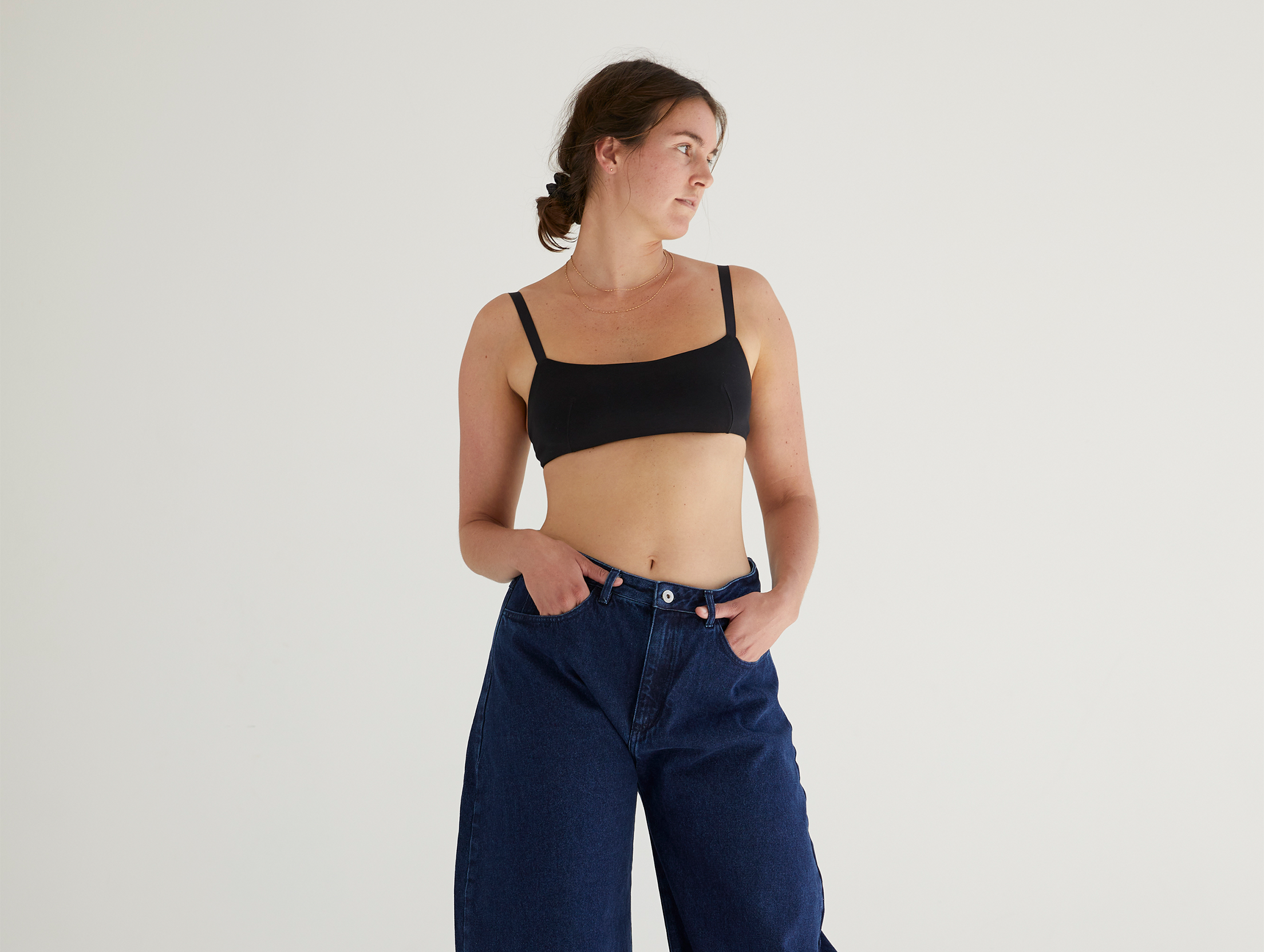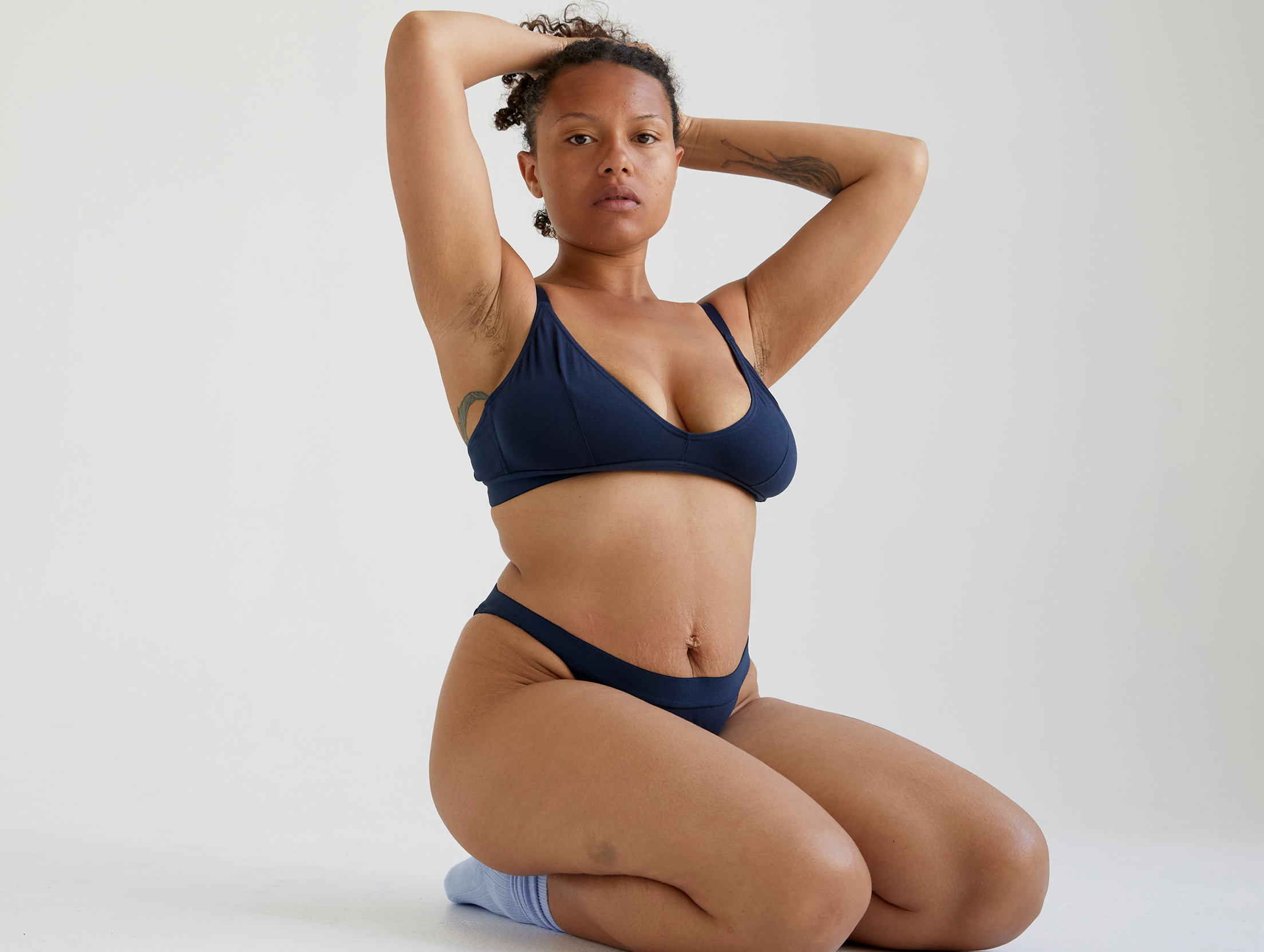 Why we love The Nude Label
The Nude Label make all their underwear in Spain, from organic cotton grown on a family run farm. If the sustainability focus of this brand wasn't enough to grab our attention, we also fell for the incredible quality and fit of their lingerie.
Shop the Nude Label collection here.